Groundbreaking news in Dutch Court case
A Court in the Netherlands came forward with a judgment today. The judge decided that a technical problem that occurs after a plane has left the gate is not an extraordinary circumstance. This is great news for passengers.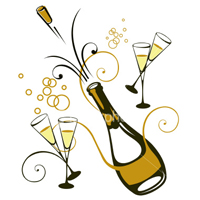 It concerns a case against Dutch airline Transavia for flight HV 847 on 23 October 2010 from Amsterdam to Antalya. The passengers won the case. Transavia is obliged to pay the financial compensation. The airplane was cleared for take-off. When the plane departed from the gate, a technical problem occurred. Transavia decided to return back to the gate. According to the airline this is a situation of unexpected safety issues and therefore an extraordinary circumstance. The Court however decided differently. This judgment will be a guideline for all ongoing Court cases in the Netherlands regarding technical defects that lead to flight delays. According to the judge, the moment when the defect occurs is not relevant.