Is Barack Obama an extraordinary circumstance?
EUclaim has taken on an interesting case where British Airways allege that Barack Obama arriving at London Heathrow was the cause of flights being cancelled or delayed.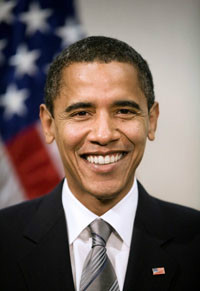 They say the arrival of Air Force One meant there was heightened security at London Heathrow on the 23rd of May 2011 and as such events were beyond their control. The question as ever is – is this an extraordinary circumstance? We need to consider whether the arrival of Air Force One is different from any other World Leader, and why additional measures are taken for this. It is also worth considering how often visiting dignitaries arrive in the United Kingdom and whether they cause any other disturbance to the flight schedules. Presumably Air Force One does not simply turn up on your doorstep and asks you to put the kettle on, and as such we need to consider when notification of the planned trip was first received and what reasonable steps the airlines took in relation to this. The details around this date are currently being considered by the Aviation Team Lawyers with a view to considering whether this is a claimable flight.