Is it all change for Reg 261? Maybe not!
It's been a hot topic here in the EUclaim offices and we were naturally interested to hear today that the European Commission is considering "all possible options" regarding alterations to Regulation 261/2004 which upholds the rights of stranded air passengers.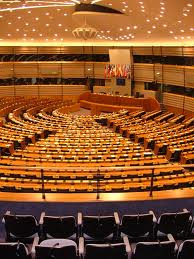 It was two years ago that the Commission put forward new rules to make it easier for flight delayed passengers to claim compensation. They did this by reducing the reasons for delay that airlines could label as extraordinary circumstances when refusing to pay compensation to passengers for delayed or cancelled flights.
Talks among European Union member states about changes to the regulation have been slow and there are still disputes over elements such as the boundaries for compensation in case of delays and missed connecting flights.
And now we come to the sticky case of Gibraltar. EU air passenger rights legislation currently excludes Gibraltar as the country does not fall within Europe within the scope of Regulation (EC) No 261/2004.  An amendment in 2014 to proposals for a new regulation by UK MEP's has resulted in the deletion of the Gibraltar exclusion clause. By removing the exclusion clause the European Parliament showed its support for passengers travelling through Gibraltar airport and their commitment that they should be entitled to the same rights as passengers travelling through any other airport in the European Union.
But, it seems that Spain is intent on ensuring that the Gibraltar exclusion remains within the present legislation and has made its feelings known to the European Council.  This current opinion is strangely at odds with the 2006 Cordoba Agreement when the country advised the European Commission it would not continue to request Gibraltar's exclusion from air passenger rights legislation.  The UK on the other hand has an entirely different view, with the country's Foreign and Commonwealth Office continuing to seek a compromise with Spain to address the Spanish Government's change of heart in respect of content of the Cordoba Agreement, at the same time maintaining its position that Gibraltar should be fully included.