Landmark ruling spells compensation misery for airlines
You may have read recent reports in the media about EUclaim's recent success for the Edwards family from Swindon… Well we wanted to share the full story here on our blog.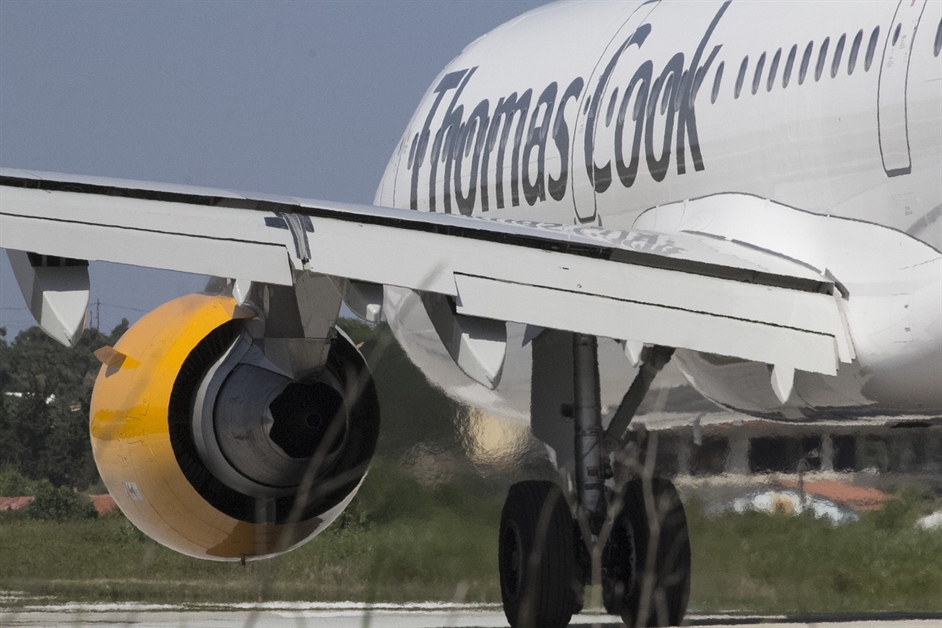 EUclaim won the landmark ruling against Thomas Cook a few weeks ago.
The ruling by Birmingham County Court, whilst not precedent setting, does open up a new front in the war for passenger and consumer justice.
Until recently, airlines were not obliged to compensate delayed travellers if the delay or cancellation was caused by a passenger, but in a coup for customers and the British justice system, Birmingham County Court has ruled that Thomas Cook must compensate 47 year old Maria Edwards and her family, following a customer incident that caused a nine hour delay on their flight back from a family holiday in Tunisia.
The Edwards family suffered a nine hour delay
Ms Edwards explained: "We were initially told by Thomas Cook that there would be a one and a half hour delay to our flight, but when we actually boarded we had been waiting more than nine hours! Each passenger was allowed a €5 voucher to purchase food and drink, but the choice was so limited in the airport shop, that it hardly made a difference. My partner and I were travelling with two small children and for anyone who has travelled with young kids before, you can imagine how difficult the whole ordeal was.
Ms Edwards continued: "We were given no updates, nobody told us anything and when we eventually boarded the flight, we found out that the reason the flight was so delayed, was because a passenger on a previous flight – 24 hours earlier – had accidentally broken an emergency door handle and the parts needed to fix it had to be flown over from France! We later discovered that when the maintenance crew had attempted to fix it, they accidentally deployed the emergency slide, delaying us further – it beggars belief."
EC Regulation 261/2004
The European Commission has, since 2005, assured passengers rights when airline companies do not meet their contractual obligations, known as EC Regulation 261/2004, this European legislation protects the rights of passengers in the case of cancellations, rerouting, delays and denied boarding.
"Receiving compensation from airlines under this regulation is not always easy." Our UK Manager Adeline Noordehaven explains; "Airlines often claim that problems with flights are due to 'extraordinary circumstances'. They do this to shirk their responsibilities and will often try compensating passengers with vouchers for future ticket purchases, which often have a number of usage and timings restrictions attached to them."
According to the regulation, airlines are obliged to offer passengers information describing their rights when they experience a delay, cancellation or rerouting, but Adeline says: "this seldom happens and Ms Edwards' case is not unique."
In this landmark ruling, the Court's interpretation of the legislation stated that the airline had not met their obligations to Ms Edwards. The judge ruled that the operational effectiveness of the Thomas Cook's fleet was the sole responsibility of the airline, regardless of whether they directly caused the disruption.
Airlines can be held responsible for passenger actions
Ms Edwards started her action against Thomas Cook in August 2014 and eventually won her claim in March of this year, a full one and a half years later. "In all that time", Ms Edwards said: "Not once did we receive any kind of an apology from Thomas Cook. That's the most disappointing thing."
Adeline says: "The Court has judged that airlines have to take a level of responsibility for passenger actions.
Adeline continued: "The passenger who caused this delay was not disruptive or unruly and the damage occurred during his 'normal use of the aircraft', but it still opens up an interesting debate on where passenger responsibility begins and ends for airlines. For example, a passenger consuming a glass of wine served on board would be considered 'normal use of the aircraft', but what about when one glass turns into three and the passenger becomes intoxicated? This ruling could open the door to a whole new type of delay compensation."
EUclaim represented Ms Edwards through the entire legal process, securing €1,068 in compensation.
Ms Edwards said: "I'm disappointed Thomas Cook still haven't apologised, but very grateful to EUClaim for supporting and helping me through this process."