Late Easter holiday increases the chance of delay for UK's airline passengers
According to data from Lennoc Flight Intelligence the later Easter falls, the higher the chance of delay for passengers travelling with some of the UK's traditional charter operators.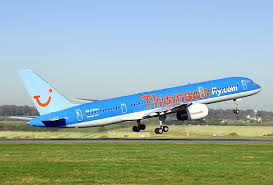 The last time the Easter Bank holiday fell in April was 2011 and Airline Jet2 were the least delayed, while  passengers with Thomson experienced the most delays. Although Monarch had the most impressive time keeping records in 2013 this performance cannot be guaranteed for 2014 based on their 2011- 2012 performances. Thomas Cook Airlines track record of having the least delays over the Easter period is now diminished with airline suffering the highest number of delays across the board.
So, for the thousands of Brits who will be jetting off over the next few days it's worth knowing that if your flight is delayed for more than three hours under EU regulation 261 each passenger is entitled to compensation of up to 600 euros. But just how do passengers go about tackling the airlines for compensation should the situation arise? With some eight years' experience EUclaim has a strong reputation in the aviation world and is an expert in the area of passenger rights. The company helps passengers file claims with airlines to claim compensation for delayed travel. It is the only company in Europe dealing with flight compensation that has access to the proprietary database of Lennoc Flight Intelligence containing historical flight information. The data is gathered from commercial and public sources which includes governments, airports, airlines and news media. Added to that the signals from commercial airlines (ACARS and ADS-B) are also gathered. So delayed passengers who have a potential claim against an airline can be assured that EUclaim will analyse the flight data and will quickly confirm whether their  claim against an airline is worth persuing.
It is also worth remembering that if a flight is delayed up to two hours passengers are entitled to a duty of care from the airline which includes for example the provision of meals and telephone calls to friends and relatives.