Madrid, Spanish metropolis with style
Perhaps the Catalans and Basques will not agree, but Madrid definitely is the most important city of Spain. With over 6 million people it is a metropolis of world class.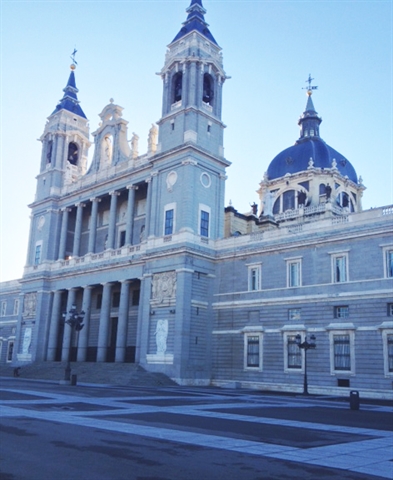 The city is known for its rich history and art. Besides the Royal Palace, the Palacio Real, we can also find the Prado museum and Reina Sofia museum here.

In Madrid there are several squares, the most famous one is Plaza Mayor. On these squares you can really experience the atmosphere of the Spanish city life. If you are lucky that the weather is fine you can spend time on one of the many terraces you can find here. The great thing is that with every drink you order you will get a different snack. Sometimes a bit of paella, or a fish snack, and the other time some bread with chorizo.

Despite the fact that Madrid is such a large city, the atmosphere really is very pleasant. People are very friendly and relaxed. Great City Parks in which you do not feel like you are in a metropolis. There are benches everywhere to sit down and enjoy the atmosphere. Retiropark is one of the most well-known parks in Madrid. You can spend time strolling, boating, choose one of the terraces and listen to one of the many musicians.

In Madrid the prices to pay for food an drinks are not bad. There is a large set of different restaurants, the amount of various shops is large, and together with the range of places of interest Madrid is a great citytrip destination. For instance there is a special shop where you can buy nothing but espadrilles in all the colors you can imagine. There is shop with just flip flops, but also every brand has its own shop in Madrid. And most designers have their own shop here.

There are many ways to explore the city. Strolling around will give you the best impression of the citylife, but travelling by subway will save you lots of time. You can travel by regular coach, but for tourists there's a special hop on hop of bus which can be preferred during the spring, since the upper side is open.

Madrids nightlife is various and has many different things you can do. You can start at a special tapasbar for a whine, after that have diner in one of many different sorts of restaurants and finis with a visit to the theater, a flamenco bar, or nightclub. Everything's possible.

Flying directly to Madrid from London can de done for about a £ 100 with Easyjet. You can choose from several options to spend the night, from bed & breakfast to a luxurious 4 star-hotel, Madrid's got it all.
Madrid really is a great city to spend a few days. Please note that the winters are cold and the summers are hot. The best time to travel is between March and June or between September and December.