Passengers Win Again as Airline Application for Stay is Refused!
In a decision that could benefit tens of thousands of air passengers, a Judge at Liverpool County Court recently ruled in passengers' favour in the test flight compensation case of Allen V Jet2.com.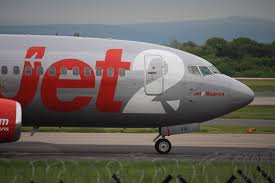 Jet2 had originally asked the Courts that the case be stayed awaiting the outcome of the Dutch case van der Lans V KLM. Four other airlines (Thomas Cook, Ryanair, FlyBe and WizzAir) had also made similar applications to put their passengers' flight delay compensation claims on hold. But Judge Jenkinson turned down the airlines application saying  "(…) a line should now been drawn. Justice delayed is justice denied." The decision should now further clear the path for legitimate compensation claims to be paid out. Judge Jenkinson said "(…) air passengers feel they are on an airline driven merry-go-round that shows no sign of stopping". The Allen case was originally stayed pending last year's Huzar V Jet2.com case in which Court of Appeal judges ruled that technical problems are not an extraordinary circumstance under EU Regulation 261/2004. Although the stay on her case was initially lifted after Mr Huzar's victory, Jet2 soon made an application to stay the Allen claim again. This time they wanted to put the case on hold pending the outcome of a Dutch case, which has been referred to the European Court of Justice. The van der Lans case will examine whether a spontaneous technical problem (as opposed to one which is detected during routine maintenance) is an extraordinary circumstance under EU Regulation 261/2004. Extraordinary circumstances are the airline's only defence to paying its passengers compensation. If you think you may be due compensation check here using the EUclaim calculator.