Plan your trip to the Olympics 2016
On 5 August the sporting event starts that we have been looking forward to for almost 4 years now: the Olympics. This time, the event is in Rio de Janeiro, Brazil. The Olympics end on 21 August. Since 1896 the Olympics have been held in different countries every four years with an interruption of twelve years due to World War II. The Olympic games started in Greece with 12 competing countries in 9 different sports. The games have changed drastically since then, growing to over 206 competing countries and 43 sports in 2016. This year over 10.500 athletes are competing for the medals.
Our athletes don't have to worry about their flights to Rio, they are all taken care of. But of course you want the same! Which gives us a good reason to evaluate the best flight routes to Rio. How is the best way to fly, with the least chance of getting delayed or missing your connection, so you don't miss your favourite competitions? Well, we have the answers…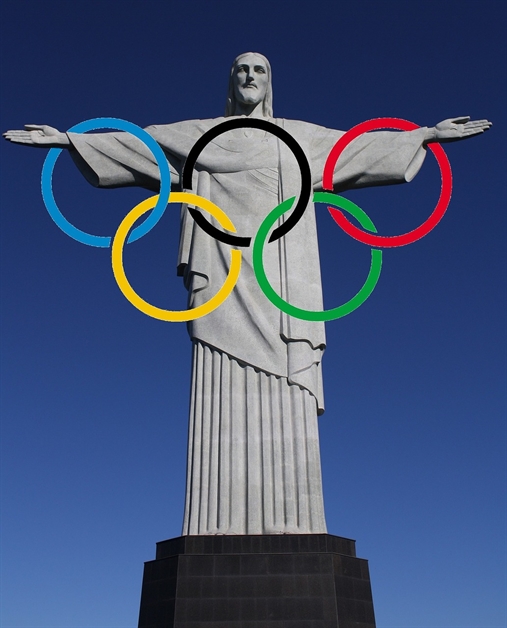 Direct from London to Rio
The fastest, most efficient way to travel to Rio is with a direct flight from London Heathrow with British Airways. Unfortunately this is also a very popular flight that requires an early booking. BA flies to Rio 6 times a week. Prices are higher than flights with a stopover, but you will save some time. The flight is long enough: a direct flight from London to Rio takes 11 hours and 40 minutes. The longest delay on this direct flight last summer (April-October) was 2 hours and 26 minutes.
Choose your connection wisely
It usually is easy to find a flight with a stopover and it can save you a lot of money, especially with costly long haul flights. However, it is very important when choosing a flight that you plan in enough time for your connecting flight. Unfortunately it often happens that people miss their connecting flight due to the previous flight being delayed. There are 3 possible routes with stopovers from London to Rio de Janeiro. These flights via Amsterdam, Frankfurt and Madrid depart to Rio on a daily basis.
London – Amsterdam – Rio de Janeiro
If you decide to fly to Rio with a stopover in Amsterdam you will travel with KLM. This flight departs every day. The minimum connection time for this flight is one hour. With this flight you have a two hour stopover so you have a buffer if there is a delay on the first leg of your journey.
KL 1000 London Heathrow – Amsterdam 06.30 – 09.00
KL 705 Amsterdam – Rio de Janeiro 11.00 – 17.45
This journey takes 15 hours and 15 minutes. It is a relatively safe choice since last summer the connection was only missed once out of the 162 flights.
London – Frankfurt – Rio de Janeiro
Travelling to Rio via Frankfurt is another good option. This flight also departs every day. The minimum connection time is one hour. The stopover is two hours and 10 minutes, which should ensure you make your connecting flight in the event of a short delay..
LH 915 London Heathrow – Frankfurt 17.30 – 20.05
LH 500 Frankfurt – Rio de Janeiro 22.15 – 05.00
Last year 8 out of 197 flights missed the connecting flight to Rio. That equates to 4 %. The journey takes 15 minutes longer than the route via Amsterdam.
London – Madrid – Rio de Janeiro
There is a daily option to reach Rio flying via Madrid. The first leg of the flight is with British Airways and the second is with Iberia, which is a Spanish airline. The minimum connection time in Madrid is 45 Minutes.
BA 458 London Heathrow – Madrid 07.30 – 10.55
IB 6025 Madrid – Rio de Janeiro 11.50 – 17.20
This is the quickest journey with a stopover and takes 13 hours and 50 minutes. However, we do not recommend this option. The stopover is only 55 minutes. If there is a delay on your first flight you have a high chance of missing the connection to Rio, which happened quite often last summer. 46 out of 200 flights were missed. That is 23%!
Whichever route you choose, make sure you book your flights together in the same booking. This way the airline you book with is responsible for making you reach your destination. If by any chance you were to miss your connecting flight due to a delay, the airline would have to compensate you and arrange a replacement flight.