Ryanair make huge profits from €2 flight delay compensation fee charged to passengers
17 June 2014 – Ryanair is making huge profits by charging its passengers €2 per head to cover flight delay compensation that it just isn't paying out, says EUclaim, specialists in gathering and analysing flight data which it uses to assist passengers in dispute with airline companies. Ryanair, who first introduced the levy in 2011, said it was to recoup the cost of anticipated compensation claims. However, in the year from April 2013 to March 2014 Ryanair collected over 84 million Euros in compensation fees from passengers – enough for almost two of their new planes - but since imposing the fee has rarely actually paid out anything to delayed passengers.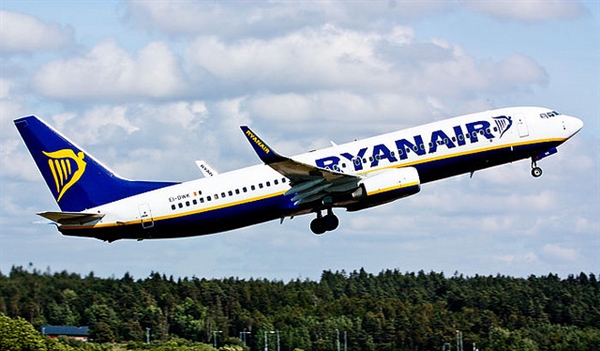 In 2005, when the 261 legislation was introduced many people argued it would lead to airlines being inundated with claims, however, EUclaim says only an average of 6% of qualifying passengers actually currently claim. If there were a higher number of successful claimants, say 15%, Ryanair would still make an enormous 52.5 million Euro profit; if 25% of passengers claimed the profit would be €44,117,758 and if 50% claimed the airline would still rake in €23,063,689.
Recently voted, the most hated short haul airline by Which? readers, Ryanair flew a total of 195,923 flights that either took off from or landed in the UK from 1st April 2013 to 31st March 2014. Of those 195,923 flights, 487 were cancelled and 1207 were delayed for over 3 hours, therefore minusing the industry standard 8% for extraordinary circumstances, the passengers on 1,558 Ryanair flights qualified for financial compensation for which they have been charged a fee but will probably never receive.
Ryanair who recently announced that its profits had fallen by 8% was still ahead of previous targets at €523 million and with the number of passengers the airline carried in the last financial year growing 3 per cent to 81.7 million its total revenue generated was just over €5 billion.