Ryanair too good to be true?
Michael O'Leary is not a man afraid of a bold statement. A simple Google search will show you any number of quotes attributed to him down the years. Ryanair planes landing currently will proudly proclaim that 90% of their flights land on time beating every other European Airline. But is that true?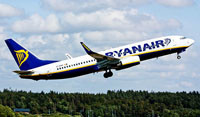 Unsurprisingly, the UK Civil Aviation Authority does not keep data on flight arrival times – I mean, why would a regulatory body providing rulings on claims under EU Regulation 261/2004 need trivial information like when a plane arrives? Luckily, we do! The question is, what does Ryanair qualify as a delay? How many minutes? Do cancelled flights also count as a delay? The track record that Ryanair is so proud off, might not be that impressive at all.