Seeking Redress When Air Travel Goes Awry
IN his 12 years as a semi-frequent traveler, David Shashoua never got bumped off a flight twice in one day.
But that's what happened on Dec. 30, 2011, when Mr. Shashoua arrived at the Ontario, Calif., airport at 6:45 a.m., in plenty of time for his 8:39 a.m. United flight to La Guardia. He made himself comfortable, only to be told that the flight was canceled because of "unknown and unexplained corporate staffing problems," said Mr. Shashoua, a tax lawyer in Riverside, Calif.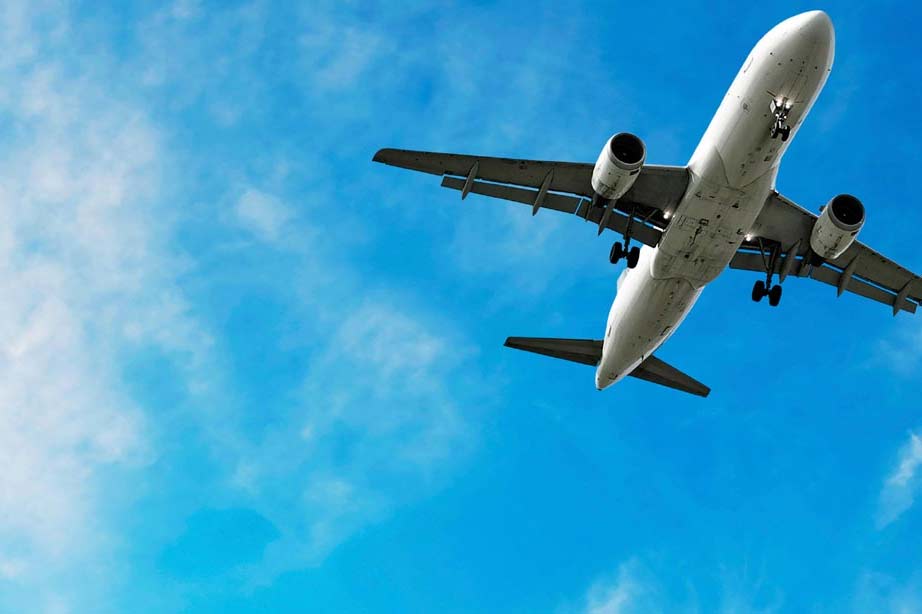 Instead, the airline put him on an 11:55 p.m. plane via Houston, which was not ideal, but would still get him to New York that night. But instead of leaving on time, the flight sat at the airport in California for another hour, this time because of an "unknown and unexplained mechanical check failure," he said. As a result, the plane was delayed arriving in Houston, and Mr. Shashoua missed his connecting flight to New York. He was supposed to spend the night with his parents in New Jersey; instead, the airline put him up in a hotel in Houston.
"I understand airline delays due to weather — but twice in the same day due to unknown mechanical and corporate problems?" he said. "It was indeed the flight from hell."

Every business traveler has his or her own disaster story, tales of endless delays, canceled flights, passenger captivity (remember JetBlue's 10-hour fiasco in 2007?), preventable mistakes (overflowing toilets) and, in many instances, thousands of dollars in lost income and opportunity.

Some passengers have taken to broadcasting their annoyance. A musician, Dave Carroll, wrote three music videos about his March 31, 2008, experience, including "United Breaks Guitars," which attracted nearly 12 million viewers on You Tube. (After he refused compensation for his damaged guitar, United donated $3,500, its value, to the Thelonious Monk Institute of Jazz.)

Stephen Tschida, a reporter for the local ABC station in Washington, posted impassioned Twitter updates during his 10-hour, electricity-free Amtrak ordeal from the capital to New York. And then there are consumer complaint Web sites like wacktrap.com and gripevine.com, which Mr. Carroll cofounded in February.

But what about financial compensation for lost time and money? Offering "good will" miles is a nice gesture, but they're useless if a passenger isn't a member of the frequent-flier club, because they have no other value and can't be transferred. Nor can they replace lost business. Do travelers have other options?

Yes. "The first thing you need to establish is if the delay or cancellation was within the airline's control," said Kate Hanni, the founder of FlyersRights.org, a consumer advocacy organization that has successfully lobbied Congress in favor of passenger rights, after her own nine-hour, 17-minute American Airlines debacle in December 2006.

"If it's a weather problem, they don't owe you anything," she said, citing federal law. "But if it's something within their control, like malfunctioning toilets or a lack of crew, then legally they owe you taxi vouchers, food and hotels and a refund of the unused portion of your ticket if you decide you're not going to continue with the flight."

In general, she said, airlines try to offer each passenger the same flat compensation — say, a certain number of miles (the amount generally differs between coach and business class), a discount voucher for a future flight or a drink ticket. But because actual damages vary from traveler to traveler, it's up to the consumer to pursue proper remuneration and "really go after the airlines," she said, adding that it's crucial to save receipts and documentation.

According to Ms. Hanni, most passengers don't go after the airlines, and the airlines are aware of this. But it's really not that difficult. All you have to do is write a letter to customer service or the airline's chief executive.

If the airline ignores you or you aren't pleased with its response, you can file a complaint with the Transportation Department. "Airlines hate it when a complaint is filed with the D.O.T. — they will investigate and most likely rule in favor of the passenger," Ms. Hanni said. The Transportation Department also publishes monthly reports, covering everything from flight and airport delays to pet deaths, which are available to the general public.

It's also important to know your rights, because you have more leverage that way. For example, airlines aren't obligated to upgrade a traveler to business class from coach, said Ms. Hanni, whose Web site offers free help for stranded passengers. But if you know the rules, you have bargaining power. "It's more expensive for the airline to give you cash compensation than it is to upgrade your seat or give you a voucher or miles," she said.

In February, Congress passed the F.A.A. Modernization and Safety Improvement Act of 2012 in response to the 2007 JetBlue fiasco. The law limits delay time on the tarmac to three hours for a domestic flight and four hours for international flights, after which the airplane must give passengers the opportunity to deplane. It also requires that food and water always be available on the plane and establishes an advisory committee for consumer protection.

Passengers can also enlist the help of their credit card companies. Another option is joining a traveler insurance and assistance program, like Travel Guard (individual trip plans typically run from 5 percent to 7 percent of the total trip cost) or On Call International ($225 annual membership, or per trip). EUclaim.co.uk is a European-based company that mediates between passengers and airlines.
You can also file a case in federal court, but that tends to be expensive, so Ms. Hanni normally suggests filing a small-claims court action in your town.

Mr. Shashoua said he got a meal voucher from United but nothing else beyond the hotel stay he didn't want. He then wrote a letter to customer service asking to be compensated for the flight, but got no response, he said. And so he took the merged United and Continental to small-claims court, suing for compensatory damages of $525, $25 for taxi fare and legal costs. In the end, he settled for a travel voucher for $250 and $75 for taxi fare and court costs, according to court documents. An airline spokesman had no additional comment.

Of course, there are never any guarantees, even if you do challenge the airline for redress. Daniel Feiman said he learned this after a particularly unpleasant Spirit airlines flight in 2000 from Los Angeles to Detroit, where he said he landed 24 hours after he was scheduled to make a presentation at an automotive conference.

Mr. Feiman wrote a "strong, detailed" letter with a comprehensive timeline, seeking a $400 refund for the original flight plus $5,000 in lost compensation.

"They responded with a form letter, apologized for the inconvenience, but took the position that it was out of their control," he said. "Out of the goodness of their heart they refunded the full ticket price and gave me a free round-trip ticket. Unfortunately, it was on the one carrier in the world that I will never fly again." Misty Pinson, a spokeswoman for Spirit, said the airline was looking into the situation.

Source: The New York Times, 3 May 2012, page F2 New York Edition