Sleeping in a real airplane
Did you know you can spend the night in a real airplane? Quite a special experience, to spend the night as a couple with the entire plane all to yourself. It can be done in the Netherlands.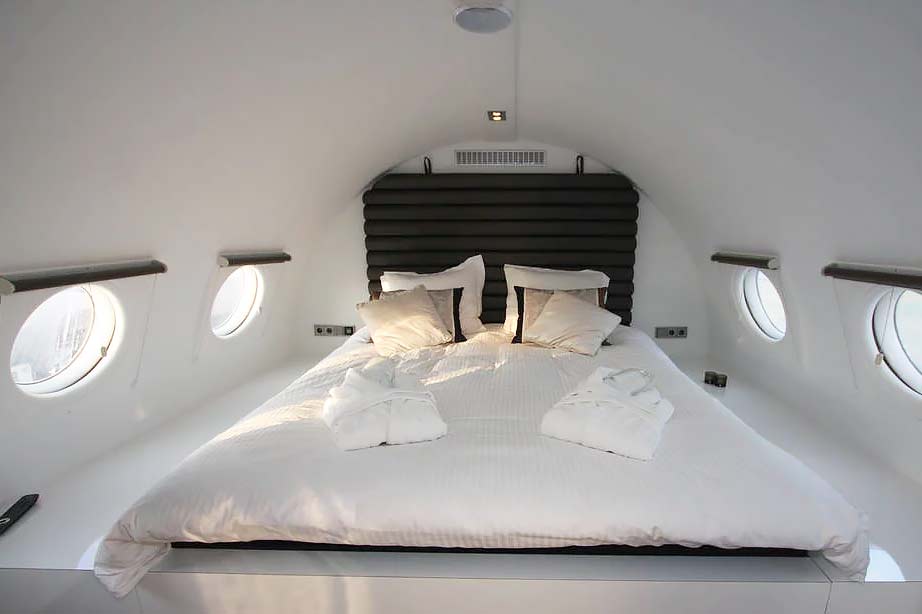 On a little airport called Teuge, near to Apeldoorn, there is a possibility to sleep in a converted plane. The plane is transformed to a suite for two, so you can enjoy a great deal of comfort. You can feel sky high, but stay with both feet on the ground.

The special suite is equipped with a Jacuzzi, a separate shower, an infrared sauna, mini bar, flat screen TV's (three of them!) and Blu-ray DVD / entertainment combo.

Throughout the typical aircraft windows you can overlook the platform and runway from airport Teuge. A very special way to wake up!

In Stockholm, Sweden, there  is a special "Jumbo Stay" hotel. An entire  Boeing 747 is transformed into a hotel. It has 27 rooms, and it has a "cockpit suite".