Snow is coming! What to do?
The media is warning repeatedly about the upcoming weather conditions. Friday will bring snow, which can mean that air traffic will be disrupted. Not only in the Netherlands and the UK, but also in other parts of Europe bad weather conditions are expected. This often leads to flight delays or cancellations.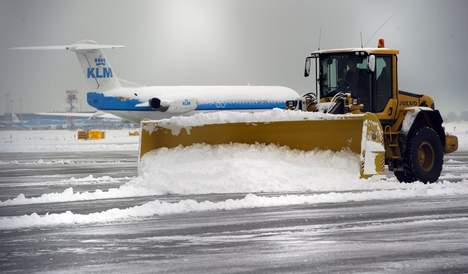 What can you, as a passenger, do at this moment and what are your rights? Firstly, keep an eye on the announcements! When you want to know if your flight will depart on time, you can contact the airline or check the website of the airport. These will be updated regularly when flight disruptions occur.

Secondly, you have the right to care when your flight is delayed more than 2 hours. The airline should provide you with meals and refreshments. If needed, they also need to provide you with a hotel accommodation, reimburse taxi costs and communication costs like telephone conversations. You are not entitled to additional financial compensation, because bad weather conditions are seen as an extraordinary circumstance.