The holiday trends for 2017
Are you excited about spring coming? Longer days, rays of sunshine and gardens full of blooming flowers. It's not just the better weather that we are looking forward to, also, we can't wait for the holiday season to start. Time to think about the holiday destinations you should visit in 2017. How about a spring holiday to the sunny island of Madeira, or a summer holiday in the Greek Cyclades?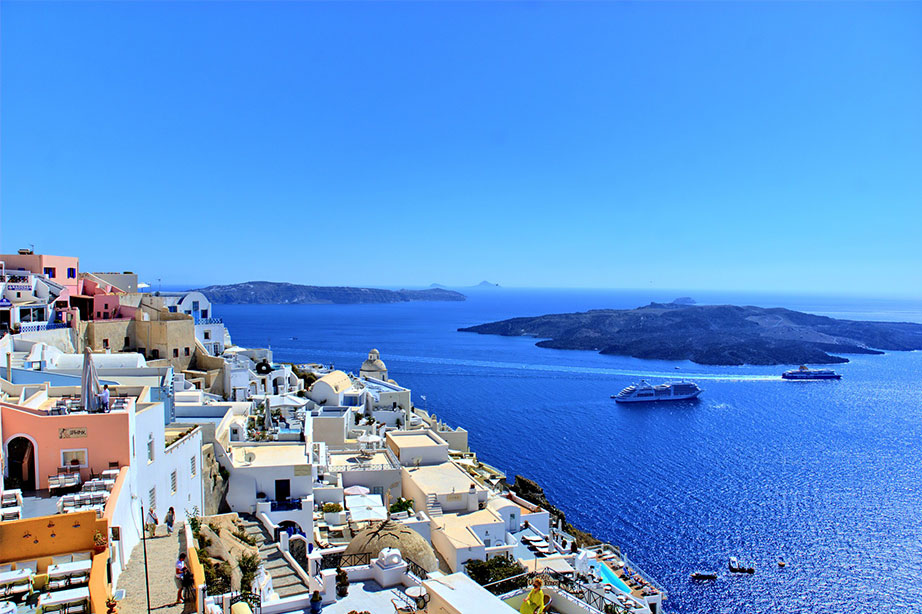 Oh the sweet sun!
Madeira
If you want to be sure of sun and a flourishing natural environment, you should consider visiting the Portuguese island of Madeira. This beautiful island is surrounded by the Atlantic Ocean and close to the coast of Portugal. It is well-known for its outstanding flowers and also called amazing flora which is why it is also sometimes called 'the flower island'. In spring and summer this island is the perfect place for some peace and quiet, sun and relaxation. Whether you prefer a lazy holiday or an adventurous and active trip, Madeira offers a variety of excursions and has beaches for everyone. It is also a very affordable option for a family holiday. Monarch, Jet2 and British Airways offer direct flights from most airports in the UK.
The Cyclades
Have you already been to the most common Greek islands? Well now take the chance to discover the beautiful lesser known ones— The Cyclades. Here you'll find the iconic blue roofed chapels, window blinds, white houses and a horizon that is simply breathtaking. The islands we recommend you visit are Santorini, Mykonos and Naxos. These Greek pearls will not disappoint. From the UK you can visit Santorini with Thomas Cook, Norwegian and British Airways together with other airlines. The flight time is less than 4 hours.
Unique city trips
If you are keen on discovering a new European city this year, there are ways to expand your horizons close to home. Gdansk in Poland for example. This Polish harbour town is rich in history, as World War II visibly left its mark. The city is charming, full of life and has a romantic feel to it. Gdansk is not that popular with tourists yet, so now is the ideal time to discover its beauty. You can fly to Gdansk in little over 2 hours with Ryanair and Wizz air. A southern European city to consider, is Valencia. This flourishing Spanish town on the east coast is the home to Spain's most famous dish— Paella. Valencia is a city steeped in history and cultural heritage. Impressive churches, orange trees and modern architecture are set in an idyllic landscape. Home to many students, Valencia is lively and active. This city is a Walhalla for foodies. The many food courts and markets (Mercado's) will not disappoint. You can fly to Valencia from the UK with EasyJet, Ryanair and British Airways.
Active holidays
If you'd rather go on an active holiday this year, Iceland is the place to visit. Discover its rugged nature and idyllic scenery that includes volcanos, high mountains and green hills. Iceland has it all. Besides exploring its pure beauty through hiking, you can view one of Mother Nature's most spectacular gifts in wintertime, the Northern Lights. There are a number of airlines which fly from the UK to get you there in little over 3 hours. Have we inspired you yet? Let us know what place you would like to visit this year!