The Summer of 2022, European Aviation in Numbers
What happened in Europe last summer? EUclaim has the statistics. Last summer (June, July & August), more than 2,576 million flights were scheduled. Which airline had the most delays, which had the most cancellations and which major strikes affected your holiday plans? We have all the statistics for you and have made a comparison with 2018 and 2019, as these were the last of pre-Covid years.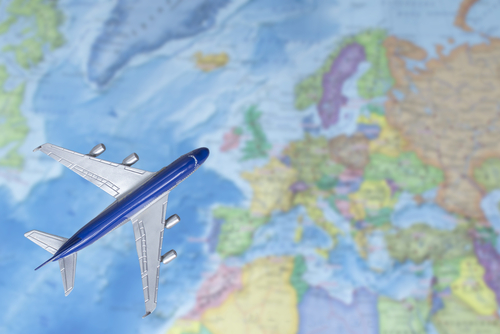 How many flights are we talking about?
In 2018, 3,128,000 flights were scheduled in the months of June, July and August. In the summer of 2019 2,852,000 flights were planned. As can be expected after the pandemic, the figures of 2022 were not as high with just 2,576,000 planned flights.
Cancellations in Europe in the summer of 2022
In the months of June, July and August 2022, there were no fewer than 36,055 cancellations. This is an average of 12,000 flights every month.
In 2019 there were 'only' 16,899 canceled flights in the same period. It is notable that while 2018 had 29.267 cancellations and number one in flights, it did not have the highest percentage of cancellations. In 2022 the cancellation rate was 1.1% and in 2018 0.9%.
Delays in Europe in the summer of 2022
With all the problems at the airports last summer you would think that 2022 would be the year with the most delays. Not true! 2018 wins the dubious first prize with 18,967 long delays. This is mainly due to the large number of industry strikes in that year. This is followed by 2022 with 17,514 delays of more than three hours and 2019 closes the ranks with 14,074 flights that were delayed for more than three hours.
Which airline had the most delays this summer?
Ryanair was by far the most delayed airline as they had the highest amount of delayed flight this summer. The airline may thank the many strikes of their own staff for 2,759 delays. We listed the top five most delayed airlines in 2022.
Ryanair with 2.759 delays
Wizair with 1.486 delays
EasyJet with 1.103 delays
Thomson with 542 delays
Air France with 511 delays
Which airline had the most cancellations in Europe this summer?
In terms of cancellations, Lufthansa came out as the "winner". Like Ryanair, Lufthansa faced many strikes last summer, leaving them no other options then to cancel flights.
Lufthansa with 4.747 cancellations
SAS with 4.136 cancellations
EasyJet with 3.930 cancellations
KLM with 2.815 cancellations
Eurowings with 2.496 cancellations
Which flight had the longest delay?
The passengers of flight OR 383 on August 20 from Amsterdam via Curacao to Bonaire were unfortunately subjected to a delay of one day, 17 hours and 26 minutes. This was caused by an earlier medical diversion and the flight had to be postponed.
Conclusion:
It is safe to say that relative to the number of flights, the summer of 2022 experienced far more delays and cancellations than the summers of 2018 and 2019.
Right to compensation?
Based on Regulation 261/2004, passengers are entitled to financial compensation in the event of a cancellation or long delay, unless the airline can demonstrate that the cancellation or delay was due to an extraordinary circumstance.
What are your rights?
The amount of compensation you are entitled to depends on the distance of your flight. Based on Regulation 261/2004, you can receive a fixed compensation for your loss of time. In the event of a cancellation, you can also claim a refund of your ticket if the airline did not provide you with an alternative flight.
You have two years to file a claim for compensation based on Regulation 261/2004 from the date of the flight.
Read more about flight delays: https://www.euclaim.com/flight-delay-compensation
Read more about flight cancellation: https://www.euclaim.com/flight-delay-compensation
Did you fly this summer and was your flight delayed or cancelled? Click below to check whether you are eligible for compensation.