This is what happens with your claim at EUclaim
Air passenger rights are all laid out in the EC Regulation 261/2004. EUclaim is here to ensure that you get the compensation you are entitled to, but what exactly happens when you file a claim with us? We would like to offer you some more insight into the claiming process!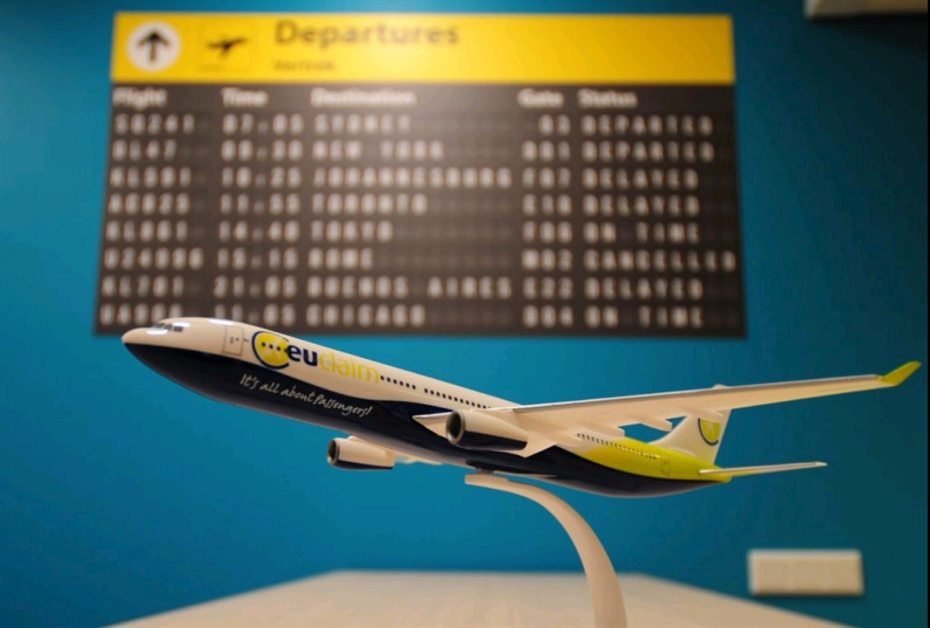 Claim calculator
When you experience problems with your flight, you can go to our website to ask us for free advice. We give this advice based on information stored in our unique, comprehensive database. In order for our calculator to give you the best possible advice, flight and weather data are collected and analysed by our Flight Intelligence department daily.
If the calculator gives you positive advice, you can file a claim with EUclaim in just four simple steps. Once you have submitted your claim, we will send you an email which grants you access to your own online file. Using this online file, you will be able to stay up-to-date with the status of your claim. After you have uploaded your travel documents, we will investigate your claim application further.
Analysis
Every claim application that EUclaim receives is analysed by our Claim Desk to ensure it is feasible and that there were no extraordinary circumstances that affected the flight. Because we only contact airlines about justified claims, EUclaim has established a good reputation amongst airlines. If we cannot find any extraordinary circumstances when analysing your flight, we will be accept your claim request.
Airlines
It is determined by law how to file a claim with an airline. Three letters have to be sent to the airline before legal proceedings can be initiated. The airline is allowed a certain amount of time to respond to these letters or deal with the claim appropriately..
Legal proceedings
Despite the letters sent by EUclaim, the airline may not agree to pay compensation. When this happens, the claim is passed on to our legal department. A legal process can take a long time because both parties have to submit very detailed evidence to the court. After that, both EUclaim and the airline have to be heard by the court.
Payment
When the airline agrees to pay compensation, they will pay EUclaim the amount that is due. It sometimes takes a while before the money shows up on our account. Our finance department can see which passengers they can pay compensation to based on the reference numbers provided.
The amount of time between acceptance of a claim and the payment of compensation varies per claim. The process can take anywhere from a few months to several years. However, our Customer Care team will be available to answer your questions throughout this process!