Tips from locals on your holiday
Finally you have booked your holiday for this summer and you have been looking forward to your trip for months now!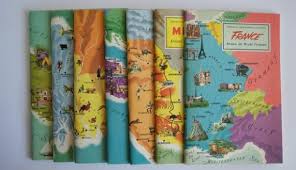 Preparation is the key
You may prepare by surfing the internet, by buying a travel guide that can fit in your bag or by asking your travel agency for tips. Everyone will prepare for a holiday differently. Even though adventure and the unknown is exciting, we mostly want to know somewhat about the place we will end up at. How awesome would it be if you could receive these tips from a local? Search no more, because there are several websites and apps with insight information from local citizens that can help you during your stay. For example, you are at the middle of Barcelona and want to go eat delicious Tapa's that are affordable. Where would you find the best deal? Or you want to drink coffee with a real "pastel de nata", where can you find them? Which club is hip and affordable on Ibiza? All questions that might puzzle you during your trip.
Places you would never knew existed
With the websites and apps below you will be able to visit places that you would never have thought of yourself, which makes your vacation extra special. It's exciting, surprising and most of the time even cheaper A local often knows to recommend the places that a tourist would walk by without taking a second glance. EUclaim researched a few websites which can make your holiday just a little bit more personal and special:
Websites:
https://www.guidedbyalocal.com/ Searching for tips from locals for your trip? Guided by a Local has citizens in hundreds of cities that are happy to provide you with tips for free. You can ask them questions about places that are worth a visit but are not mentioned in your travel guide or where to find fun bars or festivals. The locals are also willing to give you a tour (again for free!)  to see the city in a whole different light. https://www.spottedbylocals.com/ Local citizens know the best spots in town, but how do you contact them? You can just ask people on the street of course, but not everyone has time or is willing to help you out at that particular moment. What to do? You could use one of the city guides that are available for 56 cities and that are provided by the local citizens themselves. The guides are easy downloadable as PDF for your smartphone. https://www.couchsurfing.org/ Couch surfing is hip at the moment. Instead of booking a hotel, you can choose to stay at a local's home and 'crash on the couch' (or if you're lucky they have a spare bedroom to offer). It's a fun and cheap way to see your destinations through the eyes of a local. Do mind that most hosts only offer a 3-night stay, not longer. Costs? Most of the time, a small, original gift from your hometown is sufficient to make your host happy! KLM Twitter account : https://www.klm.com/travel/nl_nl/about/news_press/travel_news/klm_local_eyes.htm Local KLM employees give you their personal tips in cities all over the world.
Apps for your smartphone
Spotted by Locals Asknative EUclaim wishes you a great and fun trip!