Top 10 destinations for travel in 2019
Every year Lonely Planet lists the top 10 countries to visit in 2019. Countries that are not yet flooded by tourism and that offer you a unique and interesting holiday experience. We combine their hotspots with suitable travel tips so can get the most out of your 2019 holiday!
Sri Lanka
If there ever is a year for visiting Sri Lanka, it is 2019! After years of civil conflict, the country has found its peace and identity. Suitable for travelers from all cultural and religious backgrounds, Sri Lanka offers a warm and welcoming spirit. The untamed wildlife, sandy beaches and steep cliffs offer the perfect place for both families, adventure seekers and wellness tourists. Whether you want to travel in luxury or on a low budget, Sri Lanka is still draped in its untouched charm. This alone is the reason to no longer postpone your visit!
Flying to Colombo, Sri Lanka
You can fly directly to Colombo, Sri Lanka from London Heathrow with SriLankan Airlines. The airline manages an excellent on-time performance. Only one flight was cancelled in all of 2018 and two flights between London Heathrow and Colombo suffered delays of three hours or more.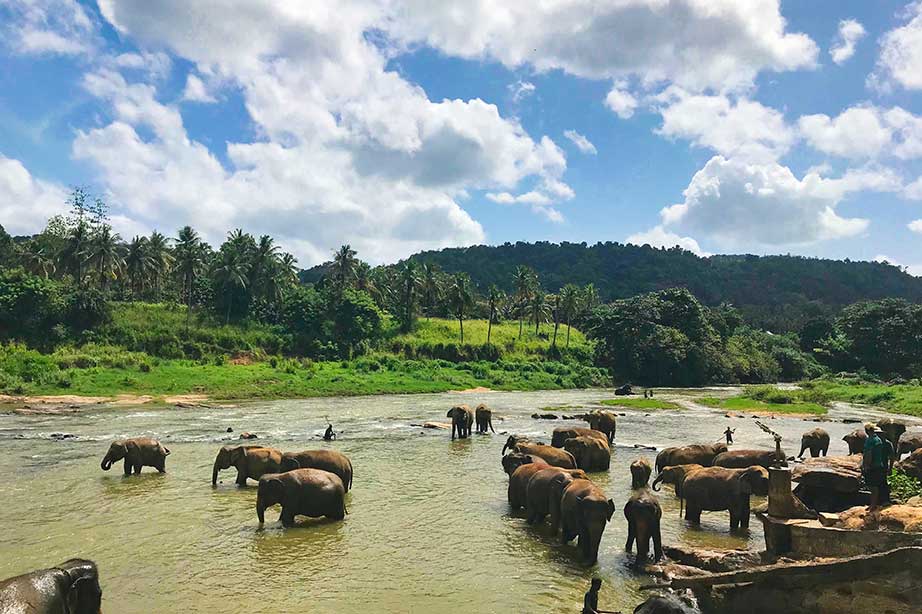 Germany
This year marks the 100-year anniversary of the Bauhaus Institution, creating the most innovating architectural reverberations across the world. This year new museums will open in three large German cities: Thuringian, Dessau and Berlin. The museums will be decorated with the most interesting Bauhaus events and exhibitions. For the modern, cultural and architectural tourists among us, Germany is the place to be in 2019.
Flying to Berlin, Germany
Direct flights to Berlin are offered from nine different UK airports, including Manchester, Glasgow, Birmingham and London. Airlines such as Ryanair, easyJet and British Airways operate daily flights to the German Capital. 259 flights were cancelled between the UK and Berlin (Tegel and Schoenefeld Airport) in 2018. 83 flights suffered delays exceeding three hours, mostly caused by Ryanair and easyJet.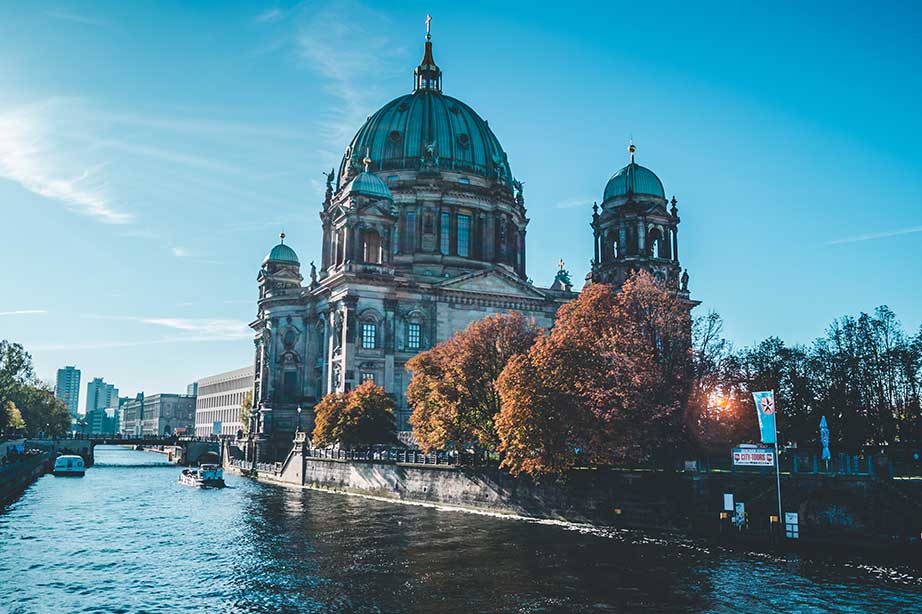 Zimbabwe
Known for civil wars, riots and the infamous political scandals, Zimbabwe may not appear high on your 'must-visit' holiday list. However, Zimbabwe has always been a country that has been welcoming to tourists, resulting in almost all good vibes. Zimbabwe is one of Africa's safest destinations that offers the most beautiful national parks, Big Five wildlife and forested mountains. Do not forget to visit the majestic Victoria Falls. You will never see anything like it!
Flights to Harare, Zimbabwe
There are, unfortunately, no direct flights to Zimbabwe. You can fly via Nairobi, Addis Abeba or Johannesburg with Ethiopian Airlines, Kenya Airways or British Airways.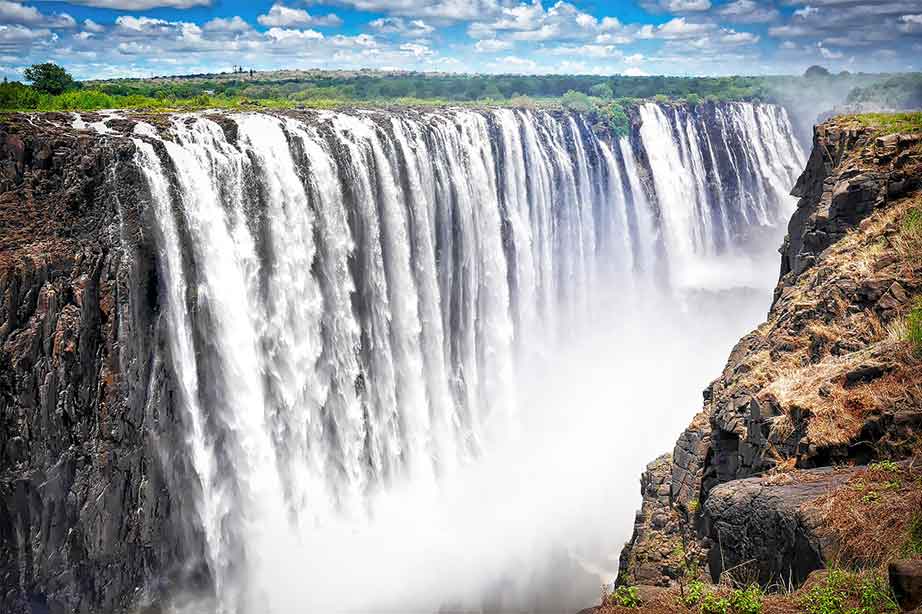 Panama
500 years of history is celebrated in Panama this year. A South-American country that connects the Americas and brings cultures together. Surrounded by the scenic Panama Canal, Costa Rica and Colombia, Panama was often a country in the Mediterranean Sea that was ruled by corruption and crime. Nowadays, Panama is marked by its many natural treasures such as white, sandy beaches, tropical rainforests and the mysterious highlands.
Flying to Panama City, Panama
British passengers can travel to Panama via Amsterdam, Paris or Madrid with KLM, Air France and Iberia. The flight takes little over 14 hours.
Kyrgyzstan
Not many are acquainted with the beautiful country of Kyrgyzstan, as it is not commonly known with us British tourists. However, if you like exploring unspoilt natural scenery, this is the place to be. Kyrgyzstan is perfect for hiking, running and cycling. For those who prefer to explore the country by car, the new highway system helps you get around a lot faster and easier. When in Kyrgyzstan, don't forget to pay the capital Bisjkek a visit.
Flying to Bisjkek, Kyrgyzstan
There are no direct flights between the UK and Bisjkek yet, so the best way to travel is via Moscow or Istanbul. Flights are offered with Aeroflot or Turkish Airlines on a daily basis. A return ticket costs around €500 per person.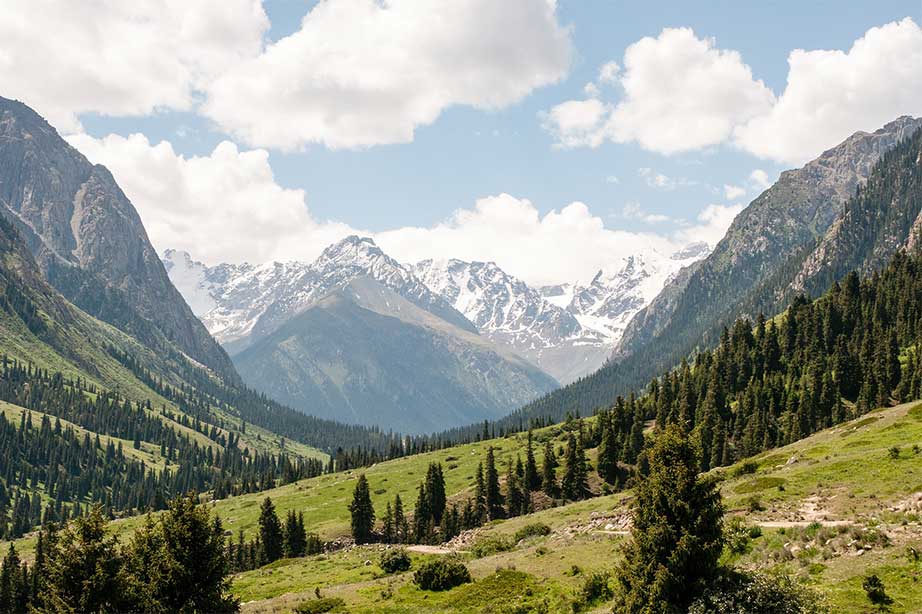 Jordan
If you have enough holiday days left and want to visit a less than ordinary place this year, visit Jordan! Hike along a trail that will mix valley landscape with canyons, the Dead Sea and biblical sanctuaries such as the world wonder of Petra. An extra point of persuasion, the Jordanian optimism is likely to catch on and leave you coming home with a completely new perspective on your life.
Flying to Amman, Jordan
Both British Airways and Royal Jordanian offer direct flights to Amman in Jordan on a regular basis. Analyzing flight data between London and Amman shows that you are best of flying with British Airways as Royal Jordanian was responsible for nine out of eleven flight delays exceeding three hours in 2018 on this flight route.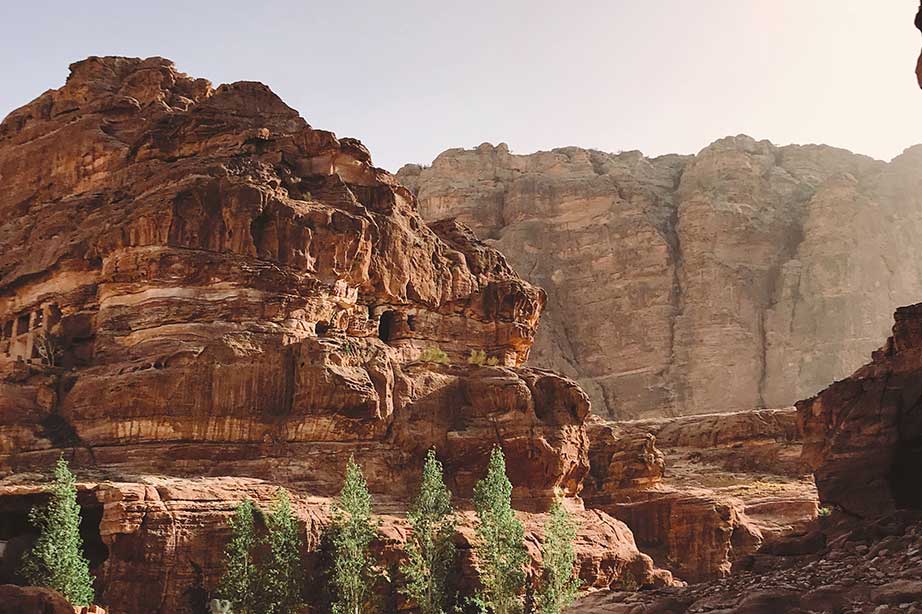 Indonesia
As Indonesia was hit by natural disasters the past year, it is even more relying on its tourism, eco-tourism to be exact. New resorts offer Orang-Utan encounters and participating in tribal traditions on the Island of Sumatra. Also Bali remains one of the most beautiful locations of Indonesia to visit. Much of the beautiful country of Indonesia is safe to visit now and so we encourage that you do, before even more of its beauty is lost by shattering earthquakes and tsunamis.
Flying to Denpasar, Bali, Indonesia
You can travel to Denpasar on the Island of Bali flying via Bangkok, Shanghai or Dubai with airlines such as China Eastern, Thai Airways or Emirates. Garuda Indonesia offers some direct flights to Denpasar, taking you directly from London Heathrow to Bali within 15 hours. This does however come with a price tag.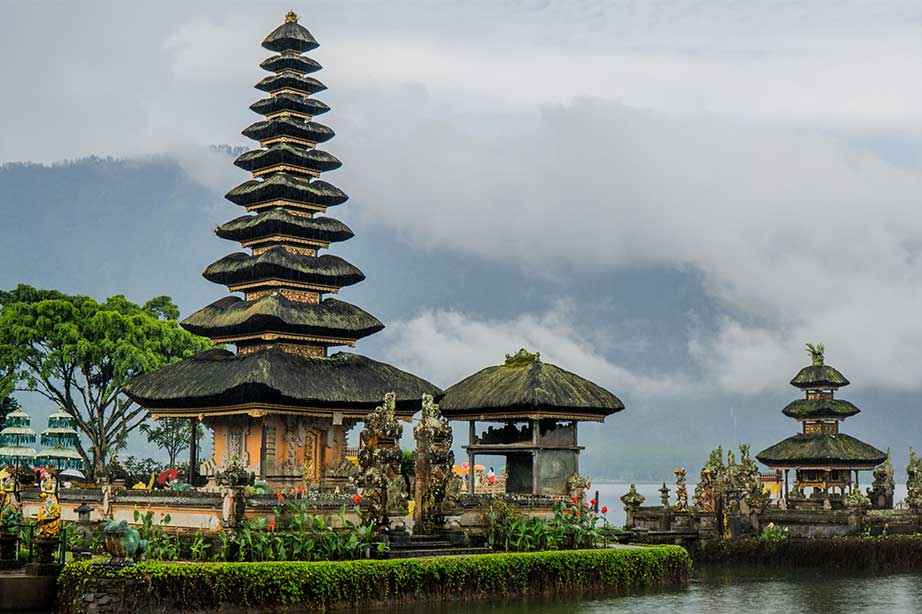 Belarus
The European Games are hosted in Belarus this year, making it worth a visit alone. But when looking closer, Belarus is actually a beautiful country to visit for a vacation. Visit the capital of Minsk, with a remarkably restored Old Town, the capital is hip, hot and happening. More and more global events, conferences and summits are hosted in Minsk. Furthermore, the countryside is rustic and untamed and its inhabitants are welcoming and friendly!
Flying to Minsk, Belarus
Belavia is the one airline that offers direct flights to Minsk from and to London Gatwick in little over three hours. You can also choose to travel via Warsaw or Kiev.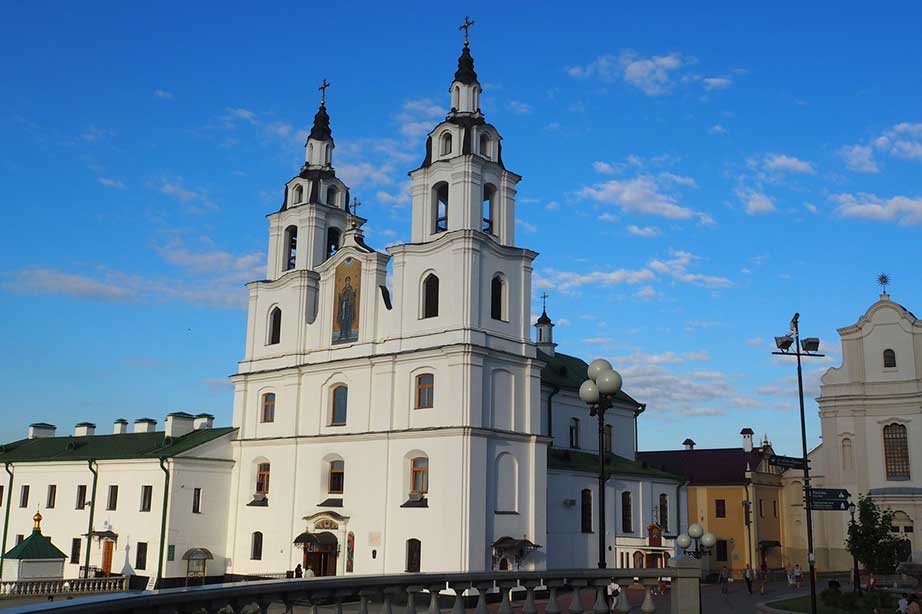 São Tomé & Príncipe
The two-island nation of São Tomé & Príncipe is one for the explorers that really want to go off the grid. In the middle of the Gulf of Guinea, surreal landscapes are awaiting you. Tropical waters, desolate beaches and colorful jungles make this African country appeal to you. Discover the treasures of the lonely paths, climb its mountains and snorkel in the deep blue ocean.
Flying to São Tomé & Príncipe
It is quite the journey to get to the remote islands from the UK. The quickest flight route takes 16,5 hours and goes via Lisbon and Angola.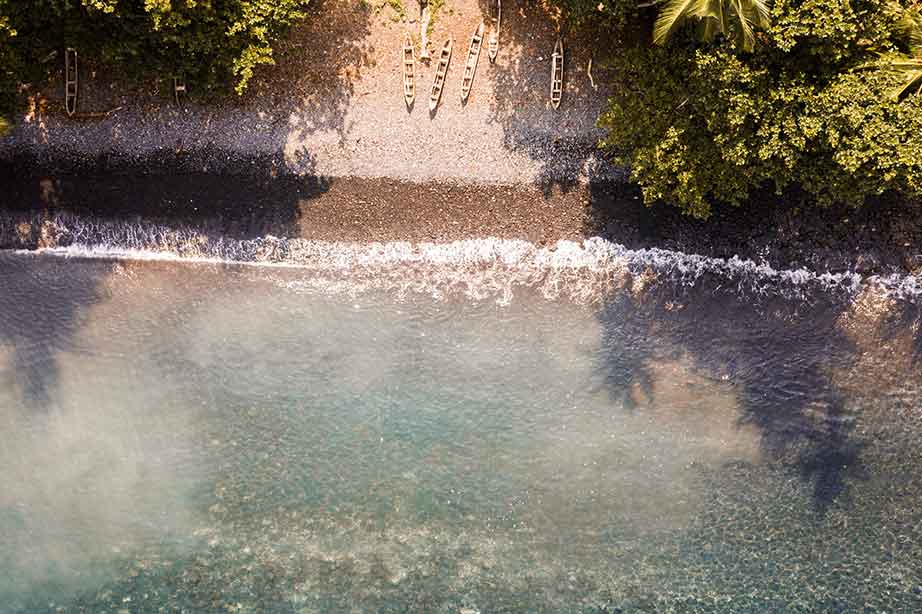 Belize
Another South-American pearl in this top 10 best for travel in 2019! If you are a fan of snorkeling, untouristed places and white Caribbean beaches, this is the place to be. The government is fully protecting the unique marine environment, making your visit ecofriendly. Which is an important factor for travel in 2019. Visit the jungle and relax at the untamed beaches before the crowds do.
Flying to Belize
Luckily, flying to Belize is not as complicated as you might think! You can actually travel via Miami with British Airways and American Airlines. The flight takes around 15 hours.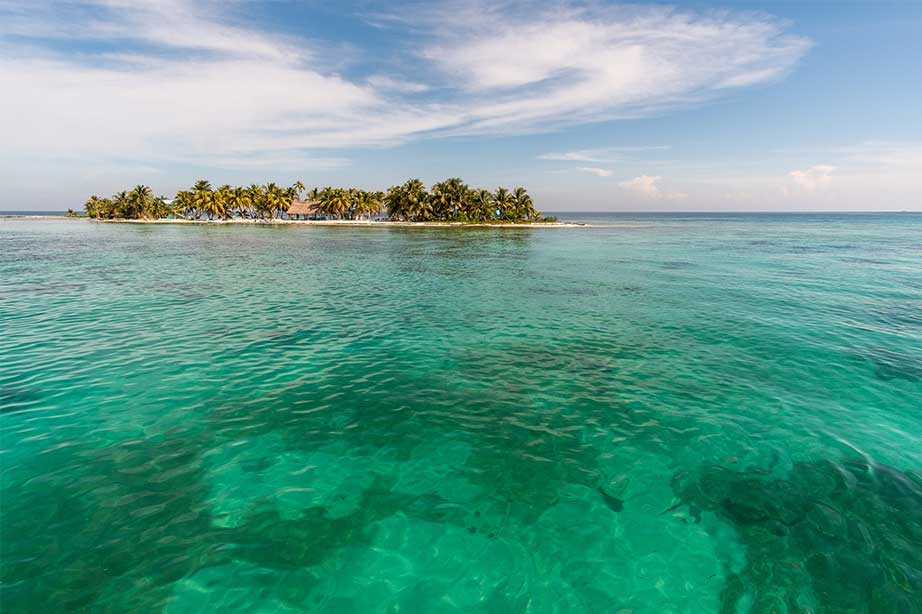 Which of the top 10 countries for 2019 is on the top of your list? Let us know in the comments below!