Top 5 destinations for holidays with kids
Planning a holiday with the family? Looking for that perfect destination where both you and your kids can find sun, fun and relaxation? We've got it covered! Here at EUclaim we watch flight trends on a daily basis. To help you make the best choice, here is a list of the top 5 destinations that will provide you with a wonderful summer holiday, suitable for all ages.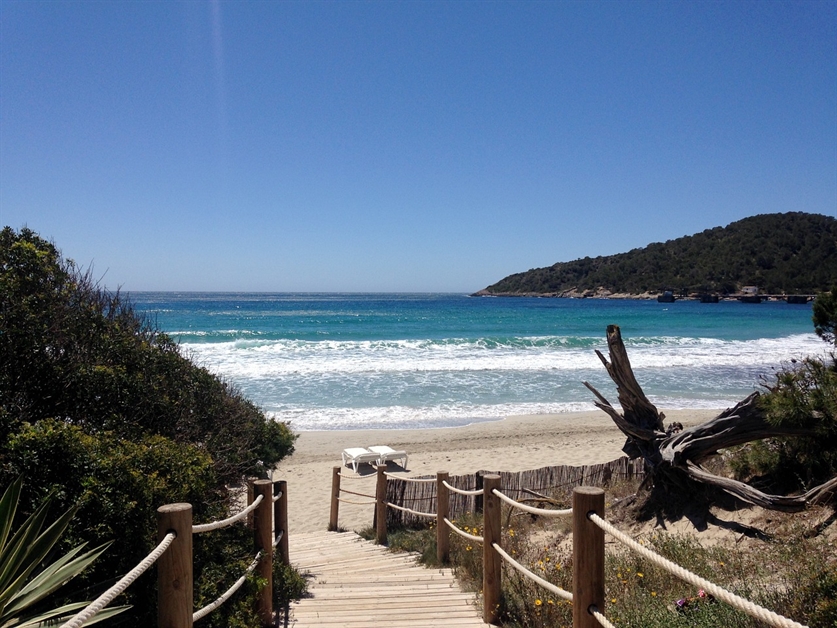 1. Spain, Mallorca
Popular for the sun, Mediterranean vibe, tapas and sangria, Spain is a favourite destination for many holidaymakers. While visiting the mainland is always a good bet, many families like to travel to the Spanish Balearic islands. These islands offer families entertainment, accommodation by or close to the sea and beautiful nature to explore. Mallorca is a favourite for many families since the island offers entertainment suitable for everyone. Over 20 000 flights flew to Mallorca last summer with only 170 delays that exceeded three hours. The flight time to Mallorca is around three hours. The transfer time to your accommodation on the island can vary between 30 minutes to an hour.
2. Portugal
Impressive rock formations, Idyllic bays and historic castles; the beautiful region of Portugal called the 'Algarve' is rich with both nature and culture. It's the perfect location for a family holiday. Fresh fish and traditional Portuguese stew are favourites among both natives and tourists. Portugal has historical and established cities to visit such as Lisbon, Faro and Porto. The latter being well-known for its famous port wine. You can go wine tasting, shopping and exploring or relax by the seaside.
3. Spain, Ibiza
The island of Ibiza, another of the Balearic islands,  is also known by its nickname "the white island". Famous for its beaches, hippie vibe, parties and eccentric atmosphere, it offers something for every member of the family. Ibiza has increased in popularity over the past few years and it offers plenty of entertainment , especially for young adults.. DJ's from all over the world play at arranged dance parties. Last year only 0.38% of the flights in summer were delayed for over three hours, which is a very low incident rate.  The flight time is 2,5 hours and transfer time can vary between 10 to 45 minutes.
4. Greece, Crete
For years Greece has been one of the favourite destinations of many European travelers. Greece has a welcoming culture that warms the hearts of many families. Known for its rich nature, beautiful beaches and interesting history, the Greek islands offer you everything you need for a good holiday. Crete , the largest island , is very popular with British families. The old town of Chersonissos is worth a visit and Sissi is the ultimate place for some family relaxation. The Arkadi monastery is one of the most beautiful places to see and offers you a view you will never forget. Monks still live in a part of the monastery which makes this a very interesting excursion. Chania is the second largest city of Crete and has a big marketplace where you can purchase souvenirs, herbs and fresh fish. Crete's main  airport is located in Heraklion. In the summer of 2015 only 0.63 % of the flights were delayed longer than three hours. Flight time is around three hours and transfer time can go up to 1,5 hours.
5. Turkey, Alanya
Turkey is a great destination for families. Popular resorts are  Alanya, Marmaris and Side. Plenty of child friendly hotels can be found here and they often provide entertainment suitable for all ages. Another perk of spending the summer in Turkey is that it is relatively cheap. Travelling to Alanya is easiest by flying to Antalya airport. The transfer from Antalya to Alanya is around three hours by bus. This can be quite the journey. Last year only 1% of all UK flights to Antalya were delayed for more than three hours during the summer period from April until October.