Trends in air traffic since the outbreak of the coronavirus
Since the outbreak of the coronavirus, also known as COVID-19, air traffic has not been the same. Large airports that play a key role in Europe, such as our very own London Heathrow Airport, do not expect a full recovery until 2023. EUclaim investigated the trends and changes in air traffic since the outbreak of the global pandemic.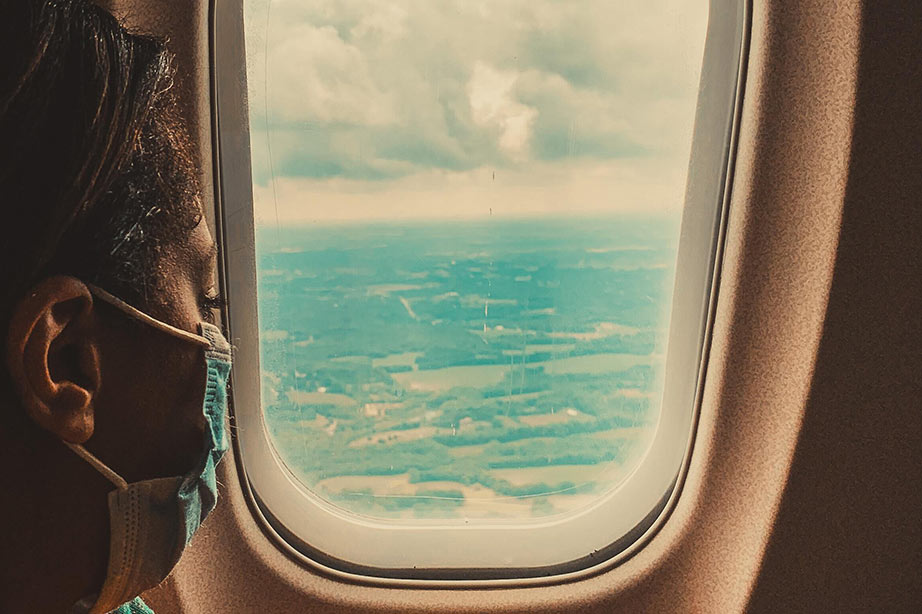 UK air traffic down by 65 percent
We saw our summer holidays fade away, we fly less and our economy is hit hard. The coronavirus has impacted our daily life drastically, there is no denying that. Commercial air traffic between January and October of 2020 was down by 65(!) percent compared to the year before. Whereas we usually have planes filled with tourists flying to the Mediterranean for their holidays, this year we spent our vacation at home or along the British coast. Many airlines experience a disastrous year of 2020: layoffs and even bankruptcies seem inevitable. Fortunately, the corona crisis brought at least one positive affect, CO2 emissions were down by 17 percent worldwide in April.
Intercontinental and European air traffic plummets by global pandemic
As our world economy is changing continuously, travel advises are adjusted and borders close, intercontinental air traffic has plummeted. Whereas usually thousands of passengers were to travel the world for business or pleasure on a daily basis, they are now not. The United States even went that far that it is blocking almost all entries from the Schengen zone in Europe, including the United Kingdom. Intercontinental air traffic was down by 64 percent between January and October of 2020. European air traffic saw a decrease of 65 percent in the same time period.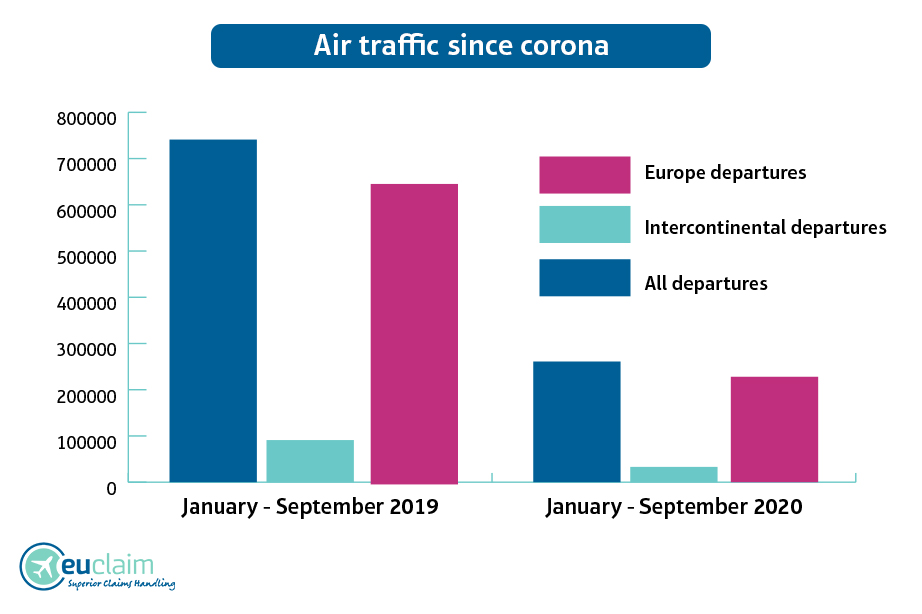 Different ways to travel during the corona crisis
Not only the frequency of out- and inbound flights have changed, our entire behavior when it comes to travel has. We travel less by bus, train and plane. When we do go on a holiday, we tend to book a short stay rental or cabin. We prefer to stay in our country or neighboring countries that are easy to reach by car and/or ferry. Instead of spending our earned money on holidays, we renovate our houses. When we do go on holiday, everything is different. We have to reserve for the spa, the pool and in restaurants. Spontaneity is a thing of the past, for now at least. As we have to wear masks in supermarkets, shopping centers and museums, we are not getting out as much.
Flying during corona, this is how it's done!
Thankfully were are still able to travel, even by plane, but the procedures and safety measures are different in these trying times. You have to check-in online, wear a mask at the airport and on the plane and catering services onboard are limited. Fortunately, these times will end. Stay strong and stay safe!
Do you have any questions regarding air travel or your passenger rights during the corona pandemic? Let us know by commenting below.