What really happens to your luggage when you hand it over at the airport?
Amateur video footage captured by an outraged passenger last week could be enough to put you off buying expensive luggage again.  The film clearly shows ground staff at Italy's Bergamo Airport, outside Milan, throwing suitcases under the front of the Ryanair plane, from one side to the other, with little regard it seems for the well-being of the bag.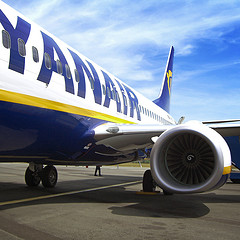 Despite being a low cost airline, Ryanair's official website does proudly promote its high standards when it comes to punctuality and looking after your luggage with 'near-perfect baggage handling'. 
Ryanair has released a statement about the incident, telling the Irish Mirror: "The handling of these bags by our handling agents in Bergamo is clearly in breach of Ryanair bag handling guidelines and will not be tolerated."
"Ryanair has instructed the Bergamo Airport authority that we want these two individuals removed from handling Ryanair flights and we have received assurances that this cavalier treatment of our customers' bags will not be repeated."
The video was posted on YouTube by user Nerijus Laurinaitis.
Click here for the full story.