When am I entitled to financial compensation?
We get a lot of questions about European legislation on passenger rights (EC Regulation 261/2004). Stranded passengers often do not receive any information about passenger rights from the airline and have no idea if they are entitled to financial compensation or not. Therefore, there are a few basic rules that I would like to explain to you.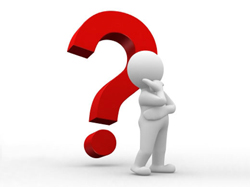 Basic rules
The rules below are applicable for all flights departing from a European country. When the flight arrives in Europe, the operating carrier has to be a European airline. A passenger has a right to care when a flight is delayed more than two hours (depending on the distance of the flight). This means that the airline has to provide you with food, refreshments and communication. Also, transfer costs and necessary hotel accommodations are part of this rule. When the airline cannot provide you with this at the moment of the delay, keep all the receipts! The airline has to reimburse these costs. You are entitled to financial compensation when your flight is delayed more than three hours when you arrive at your final destination. In addition, you are also entitled to compensation when your flight is cancelled, rerouted, or when you are denied boarding. The amount of financial compensation is based on the distance of your flight. With flights of 0 to 1500 kilometers you are entitled to ¤250,- per passenger. On flightsof 1500 to 3500 kilometers you are entitled to ¤400,- per passenger. With Intercontinental flights of 3500 kilometers or more, you are entitled to ¤600,- per person. When an intercontinental flight is delayed between three and four hours, the 50% rule applies, which means the passenger is entitled to ¤300,- per person.
Extraordinary circumstances
The rules mentioned above are only applicable when there are no extraordinary circumstances involved. Extraordinary circumstances are for example, bad weather conditions like fog, snow or wind gusts. Also, a strike by Air Traffic Control is extraordinary. Although many airlines argue that a technical defect is an extraordinary circumstance, this is NOT the case. Do not let them fool you! Obviously all situations have to be investigated individually to see if you are entitled to compensation. However, we hope this blog will clarify the rules a bit more. If you have any further questions, you can contact us through our chat, social media or by e-mail!