When the economy rises, the power of the people emerges as well
The years of financial crises finally seem to be behind us. Whilst the economy is on the rise, so is the profit of the Airlines. Yet 2017 is already marked by an astonishing amount of threats regarding strikes of airline personnel. The years of cutbacks have left their marks on the satisfactory level of airline staff, now pressuring airlines for pay rises or threatening them with the consequences of strike actions.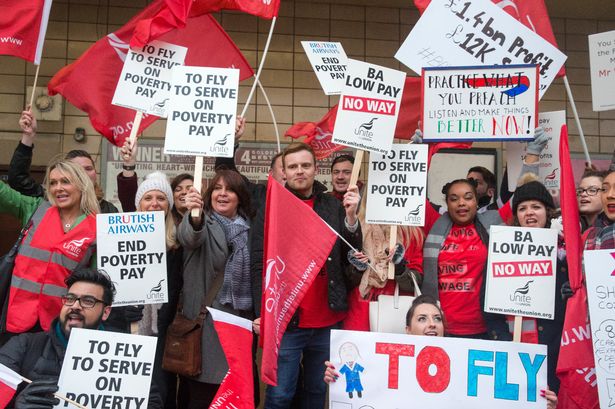 Longest strike in air travel history: British Airways
From as early on as January, British Airways' mixed fleet crew has started actions against British Airways arguing over the pay gaps between the mixed fleet crew and the regular crew. Ongoing disputes and no solution between British Airways and its Union Unite resulted in the longest strike of cabin crew in air travel history. Since the beginning of July, part of the mixed fleet crew have been on strike non-stop. Every two weeks the strike is prolonged by another two weeks, now leading up to the end of August. Coming down to a total of two months of non-stop strike action.
Are other Airlines to follow BA crew's example?
Personnel of several Airlines are set to follow Unite's example. Both Thomas Cook pilots and Air France cabin crew are threatening with strikes in September. KLM cabin crew is also not pleased with their wages and threaten to strike in the autumn as well.
This could be a clear sign that Airlines are best off improving the circumstances for their personnel now that the economy is doing better as well, before more strikes hit air traffic and passengers suffer from the actions.
EUclaim will keep you up to date with information regarding strikes in air traffic.
Photo ©: Yorkshire Times