Cabin crew joins in on Ryanair strike
Cabin crew is joining in on the strike action by Ryanair pilots next week. The members of the cabin crew want to strike July 25 and 26 for improvement of working conditions and wages.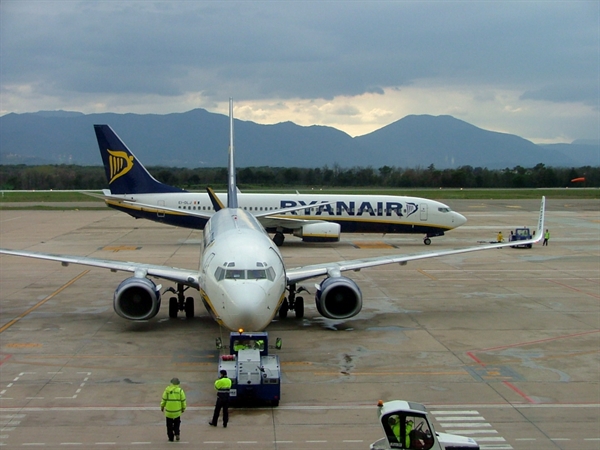 Ryanair strike on July 25 and 26
The pilots of Ryanair have announced a strike for July 12. The cabin crew is going on strike July 25 and 26. Spanish, Portuguese, Italian and Belgian crew members are joining the action. German pilots are voting for a separate action soon.
[youtube_video classes="" id="SSeOOklIMoY" url="https://www.youtube.com/watch?v=SSeOOklIMoY" name="Ryanair strike July 12" videooptions="" desc="Ryanair Pilots have decided to go on strike July 12 for better working conditions." durationmin="1" durationsec="21" uploaddate="2018-07-05" thumbnailurl="https://www.euclaim.com/wordpress/wp-content/media/com/2018/07/Ryanair-strike.jpg"]
July marks Ryanair strikes
It is to be a difficult summer for passengers. Last month the French Air Traffic Control strikes ruined travel plans for European passengers. This July countless of holiday makers will suffer flight problems over the planned Ryanair strikes for July 12, 25 and 26. If your flight gets cancelled or delayed by three hours or more because of this strike, you are entitled to compensation. Airline personnel strikes are no longer seen as extraordinary circumstances. Besides compensation passengers are entitled to care and a refund of their ticket or replacement flight in the event of a flight cancellation.