Storm Diana hits the UK causing flight delays and cancellations
Storm Diana arrived to the UK bringing winds of 80mph and persistent rain. Many roads are closed, flights delayed and cancelled, and multiple trees have fallen. As Storm Diana sweeps in, many forecasters issued several weather warnings.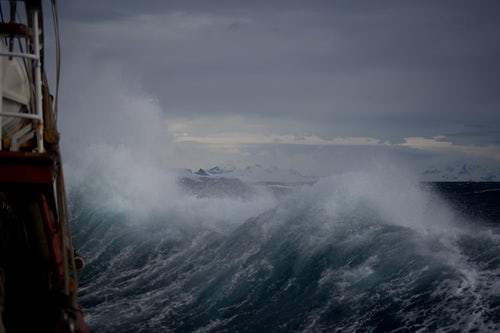 Roads and bridges closed due to Storm Diana
The strong winds of Storm Diana already affected travel in several areas of the UK. Strong winds could knock out power and bring delays to rail services up and down the country. Many roads and bridges closed to all vehicles except cars and car-sided vans. Besides, multiple flights from and to London airports have been delayed and/ or cancelled. The Corran ferry is off until further notice. Engineers from Network Rail are on standby to attend any incidents on Britain's railways as winds and rains pick up. AA Roadwatch reported multiple fallen trees on the roads of Ireland. Forecasters warn of potential power failures and loss of life from flying debris, as high winds continue to hit most of England and Wales. Moreover, the east coast of Scotland expects to be affected as well. Rain will become persistent and heavy today, before clearing.
Floodings expected by Storm Diana
In western parts of the UK, the Met Office issued weather warnings for wind and rain. Storm Diana could bring between 60 and 80mm of rain. There is a yellow warning in place for southern and eastern Highlands. Moreover, the Network Rail is constantly repairing damage and clearing debris to ensure trains can continue to run. Floods, high winds and landslips can destroy railway infrastructure and block lines. In particular, flood water can pose problems in the railway. While the worst of the rain is expected to batter Scotland, forecasters warned heavy downpours are also likely to hit south-west England and Wales. Also, the Met Office's wind warning covers the west coastline of Britain, including Cornwall. Moreover, the warning includes 'danger to life' conditions across coastal regions from Devon and Cornwall to the north west of Scotland and Wales.
Delays and cancellations due to Storm Diana
Hundreds of flights serving London airports were cancelled or delayed amid thick fog this morning with one in three planes disrupted at Heathrow yesterday. Unfortunately, weather conditions go beyond the airlines' control. Therefore, this is considered an extraordinary circumstance. However, you are entitled to care for those delays of more than two hours. Usually, the airline provides you with food and drink vouchers.