Five reasons for a cancelled flight
There are countless reasons why airlines cancel flights. For some cancellations you are entitled to compensation and for some you are not. We share five reason why flights could be cancelled and when you are entitled to compensation according to Regulation 261/2004.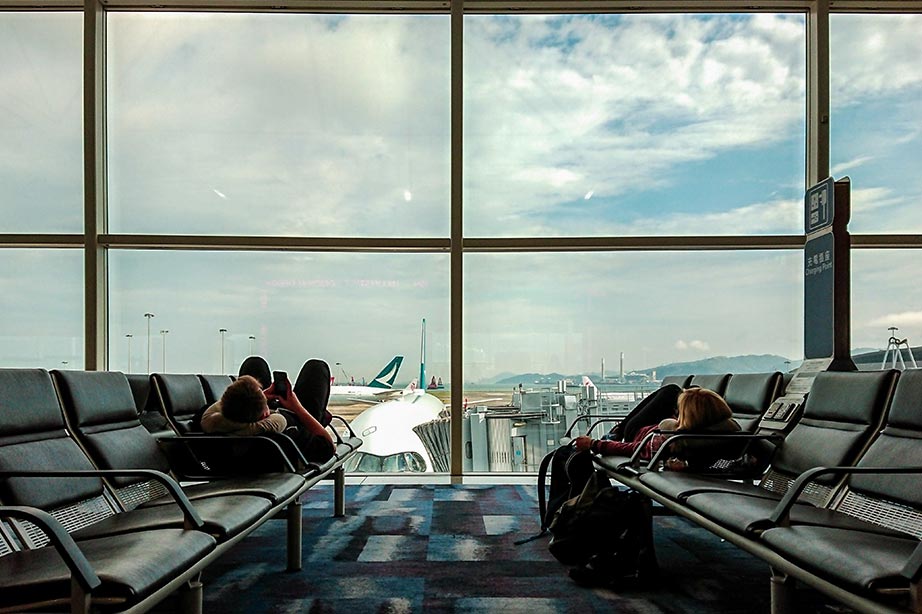 1. Cancelled flight due to coronavirus
An unprecedented number of flights have been cancelled due to the coronavirus. Aviation is one of the many sectors that has been hit hard. Countries have temporarily closed their borders, which prevented many flights from continuing. Airlines have massively cancelled flights, which kept thousands of aircraft on the ground. Coronavirus is an extraordinary circumstance. This means the airline is not responsible for the cancellation and therefor does not have to pay compensation to a passenger for the time loss.
2. Cancelled flight due to IT-meltdown
In the beginning of 2020, London Heathrow Airport got hit by an IT-meltdown. Many flights were cancelled because of an IT malfunction at check-in systems and departure signs. An IT-meltdown can affect many flights. Passengers affected by a disruption at the airport are not entitled to compensation for the flight problems caused by the airport. However, if the airline suffers from a malfunction: such as a technical defect on an airplane, you do qualify for compensation because the airline is responsible for its own operation.
3. Flight cancellation because of bad weather like storm or fog
Another reason for a flight cancellation is bad weather. Sometime the wind is too strong or visibility is too poor, allowing takeoff or landing to be impossible. Examples of such situations are the recent storms Ciara and Dennis. Bad weather is also an extraordinary circumstance, because the airline has no control over this.
4. Cancelled flights due to strike
In aviation, strikes regularly take place in personnel groups. For example last year's strikes of the French air traffic control. A strike of baggage handlers or customs employees could also take place. Since they are not employed by an airline, this is an extraordinary circumstance. But beware: in the situation of a strike by pilots or cabin crew, you may be entitled to compensation because the airline is responsible for her staff.
5. Flight cancellation due to tight flight schedule
Especially at busy airport like London Heathrow Airport or Amsterdam Schiphol Airport a flight can be cancelled if delays accumulate. This leads to a disrupted flight schedule. In some situations, it can be more beneficial to cancel a flight rather than to have four consecutive delays. If a cancellation like this occurs, you could be entitled to compensation due to time loss.
What are your rights in case of a cancelled flight?
If an airline cancels your flight you are entitled to a replacement flight or a total refund of the ticket. This is stated in Regulation 261/2004. If a flight cancellation is was not caused by an extraordinary circumstance, you may be entitled to compensation for the time loss! This compensation can amount to as much as €600 per person. EUclaim is happy to help you apply for this compensation from the airline.